Flexo printing press
IM2-76/85

DCM, machine manufacturer since 1953, offers the most economical printing solution for the personalization of corrugated cardboard boxes and rigid sheets in small to medium series.
The IM2 is the only sheet fed flexo printing press with a short ROI, easy to take care of and with a quick format changeover.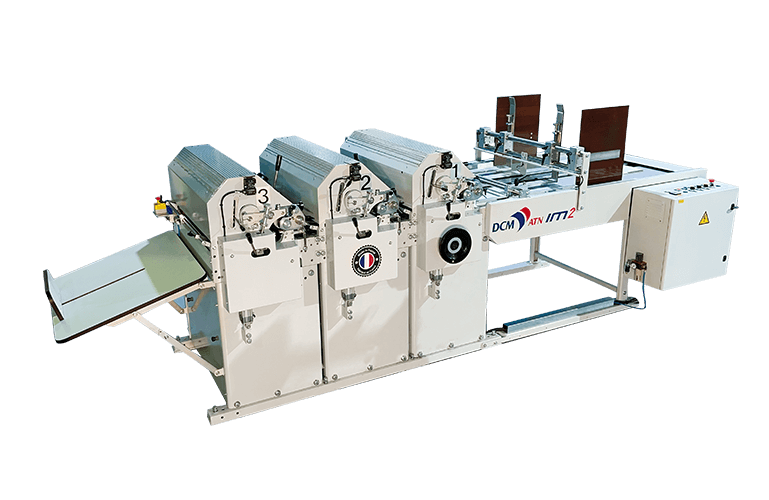 Machine description

Series of 100 to 5000 pieces
Printing of 1 to 3 colors
Delivery of the printed products on an inclined table
Quick training of the operators
Easy maintenance
DCM hotline available at any time
Automatic feeder for corrugated board by vertical magazine and lug chains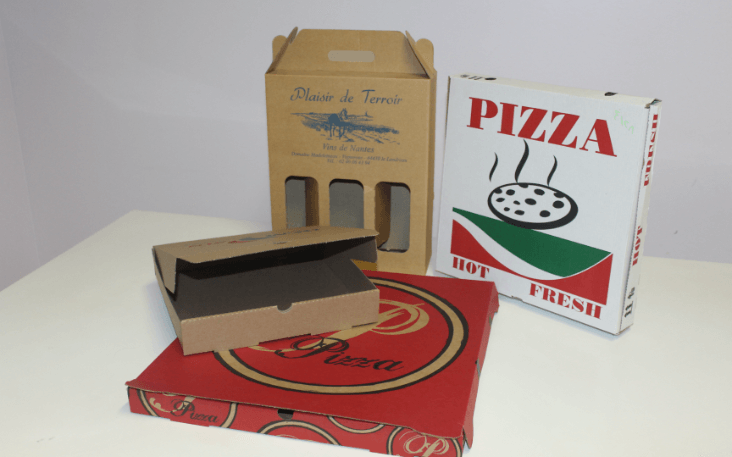 Applications

Wine boxes
Champagne boxes
Pizza boxes
Flooring tiles
Wooden sheets
Other rigid products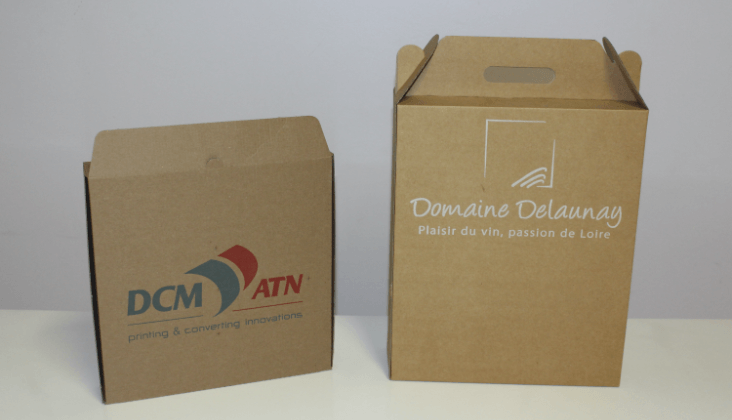 Products

Compact cardboards
Corrugated board up to 20 mm
« Sheets » rigid from 1mm to 4mm
Wood, plastics…
Flexo press technical datas

The IM2 is a sheet fed flexo press for personalization in small to medium runs.
IM2-76
IM2-85
Product size
Maximum (printing every rotation)
760 x 900 mm
850 x 900 mm
Maximum long products
(printing 1 rotation out of 2)
760 x 1800 mm
850 x 1800 mm
Maximum printing surface
670 x 1800 mm
760 x 1800 mm
Thickness (flexo plate + product)
23 mm maximum
23 mm maximum
Product thickness
Manual feeding
1 to 20 mm
1 to 20 mm
Magazine feeder
4 to 20 mm
4 to 20 mm
Rubber or
polymer flexo plate
thickness 3 mm maximum
thickness 3 mm maximum
Production speed
1800 to 3200 products per hour
1800 to 3200 products per hour